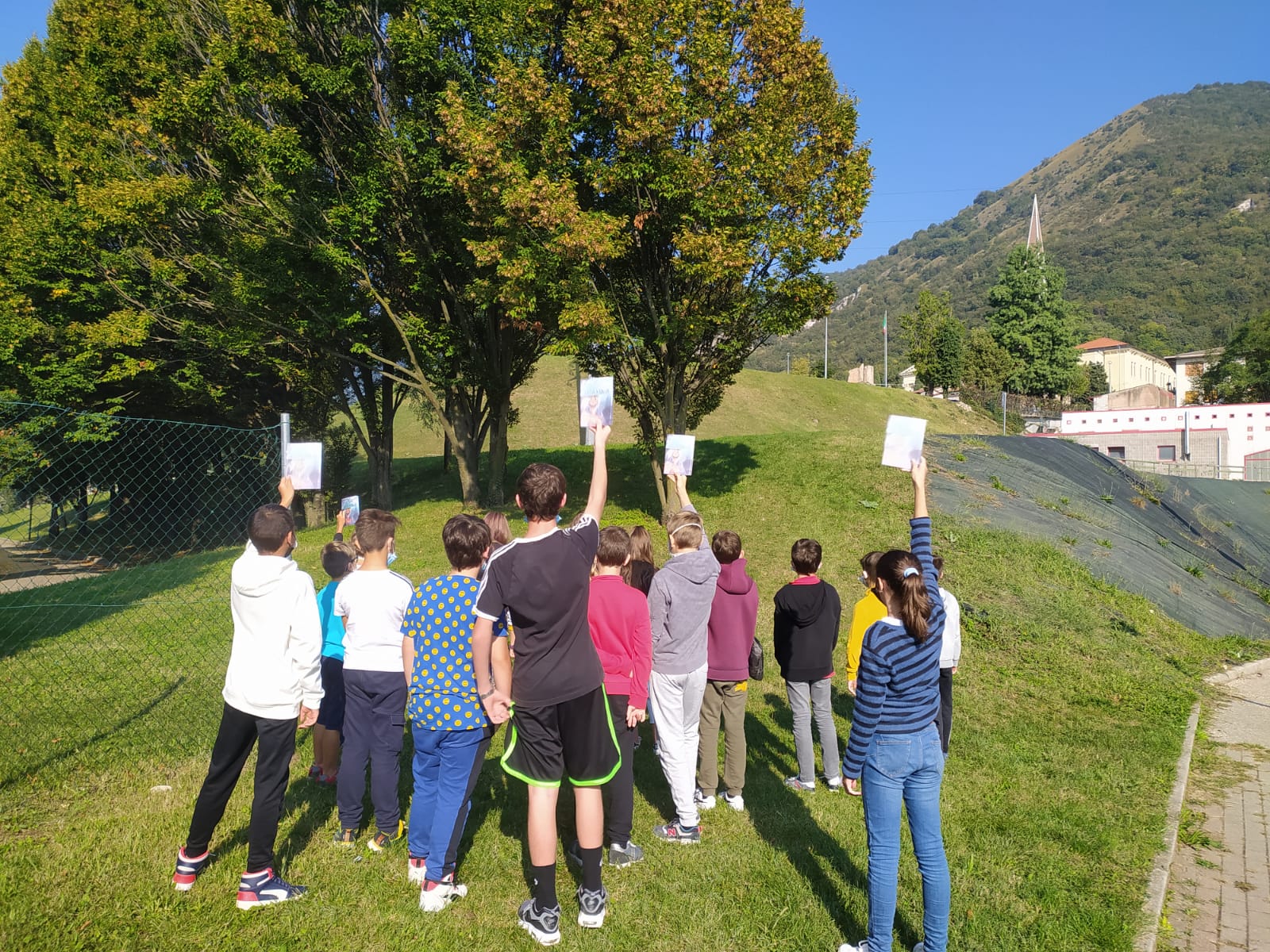 01 Dec 2021

Cipani Middle School students envision the conclusion of the comic book "Drop by Drop"

The story of Thea, a creative and dreamy girl with Antlophobia – the fear of floods, comes to the G.B. Cipani Middle School in Santorso at the online meeting held on January 26 with the aim of promoting awareness of environmental issues and the culture of resilience to climate change through a playful and interdisciplinary approach.

After an initial discussion on climate change held by Marta Arosio, project manager at ALDA, Antonio De Martin, project coordinator and Alessia Zanandrea, head of the Culture Office of the Municipality of Santorso and Francesco Bettella, researcher at the Department of Land, Environment, Agriculture and Forestry-TESAF of the University of Padua, illustrated the completed interventions of the BEWARE project and the positive effects already found in terms of increased resilience of the territory.

Finally, the comic book "Drop by Drop" was presented. The comic book, which was developed as part of the LIFE BEWARE project, describes the story of the fifteen-year-old student Thea Rossi, her friends and the other characters who live in the imaginary city of Sanaram.

The students of the Cipani Institute were given the task, upon indications of the Art and Image teacher – Francesca Dal Santo, to continue with the story of the protagonist. A creative moment where some students have imagined the ending of the comic book.

Here are some of the outcomes imagined and realized by the students, where we find Thea implementing projects such as parks with draining pavement, rain gardens and reservoirs not only for her city and Italy but also in other continents, such as Africa!

We thank the students of the Middle School Cipani and to Professor Francesca Dal Santo for the interest and participation shown!