In the context of the LIFE Beware project, an activity of enhancement and exchange of good practices has been activated with other LIFE projects which share similar goals.
LIFE LOCAL WATER ADAPT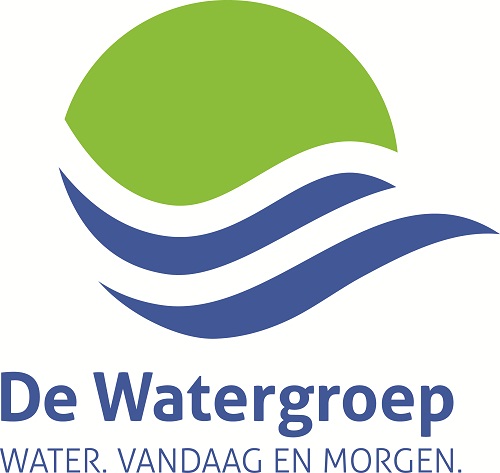 De Watergroep (a Flemish drinking water company) conducts a pilot-scale study at household level on decentralized drinking water production. The aim of LIFE Local Water Adapt is to gain experience with the unique approach of Collective Adaptive Water Management (CAWM). CAWM tackles various climate adaptation aspects, such as flooding and water scarcity simultaneously. CAWM integrated water supply, waste water management and storm water management. LIFE Local Water Adapt consist of two projects, one implemented on a neighborhood scale in Kerkrade the Netherlands (www.superlocal.eu) and one on a household scale in West-Flanders.
Website: www.superlocal.eu/life/
Contact: Evelyn De Meyer
SOS4LIFE

SOS4LIFE is a European project eligible for funding under the LIFE 2014-2020 Program. The project, that was launched in July 2016 and will end in September 2020, intends to contribute to the implementation on a municipal scale of European guidelines on soil protection and urban regeneration.
The tools, rules and actions promoted by the project are aimed at the application, in the three partner Municipalities of Forlì (FC), Carpi (MO) and San Lazzaro di Savena (BO), of the community strategy of net zero land consumption established from the Roadmap for an efficient use of resources in Europe [COM (2011) 571] and relaunched by the 7th Environmental Action Program [1386/2013 / EU].
Website: www.sos4life.it
Contact: Stefano Bazzocchi
LIFE URBANSTORM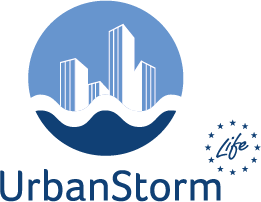 The LIFE UrbanStorm project is aimed at increasing the climate resilience of Estonian municipalities, especially their resilience to flash flooding caused by heavy rainfall.
The project includes actions for analysis/mapping, building policy framework & know-how, innovation, transfer and dissemination. Among others, an innovative stormwater e-monitoring system will be launched in Viimsi municipality, along with construction of 4 SuDS solutions.
Website: urbanstorm.viimsivald.ee
Contact: Tanel Matlik
LIFE ULISES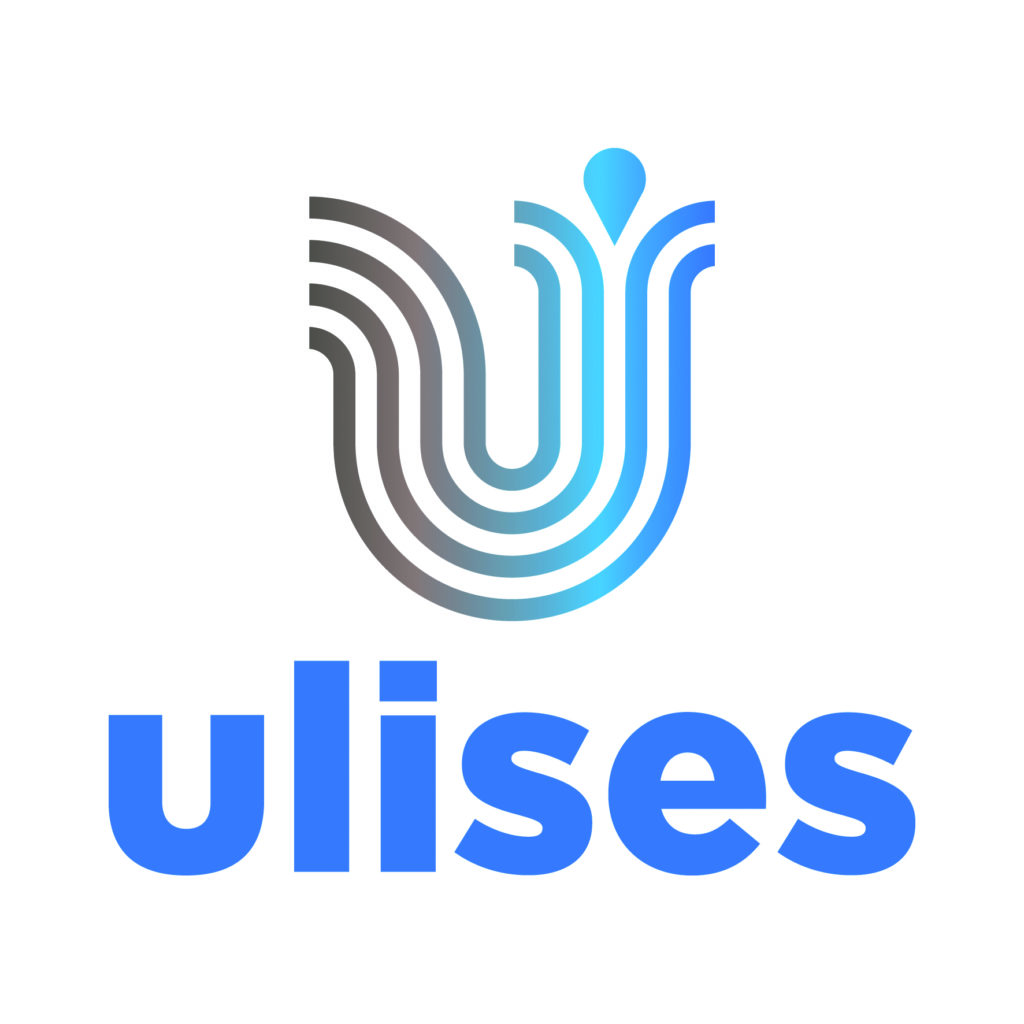 LIFE ULISES Project (LIFE18/ENV/ES/000165) demonstrates an integral solution to improve resource efficiency in the water sector, minimizing energy consumption and promoting the safe reuse of nutrients and water. The project, coordinated by Aqualia, shifts conventional wastewater treatment plants into a resource efficient infrastructure, focusing on energy self-sufficiency and the "full-recycling" concept. The integration of different innovative technologies in each water, gas and sludge lines from El Bobar WWTP (Almería, Spain) will produce useful resources from wastewater, such as automotive biofuel, biofertilizers and water for reuse.
Website: life-ulises.eu
Contact: Raul Cano Herranz
LIFE SEC ADAPT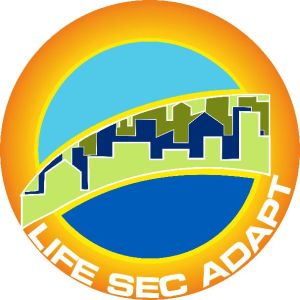 LIFE SEC ADAPT PROJECT – Upgrading Sustainable Energy Communities in Mayor Adapt initiative by planning Climate Change Adaptation strategies (LIFE14/CCA/IT/000316)
LIFE SEC ADAPT project aims to contribute to increase the climate resilience capacity of the European urban areas, adopting and upgrading the model of the Sustainable Energy Communities (SEC) to support the improvement of climate governance, as a best practice for the development of virtuous climate change adaptation process in local authorities under the coordination of regional authorities and development agencies at the regional level.
Website: www.lifesecadapt.eu
Contact: Lucia Catalani
LIFE MICACC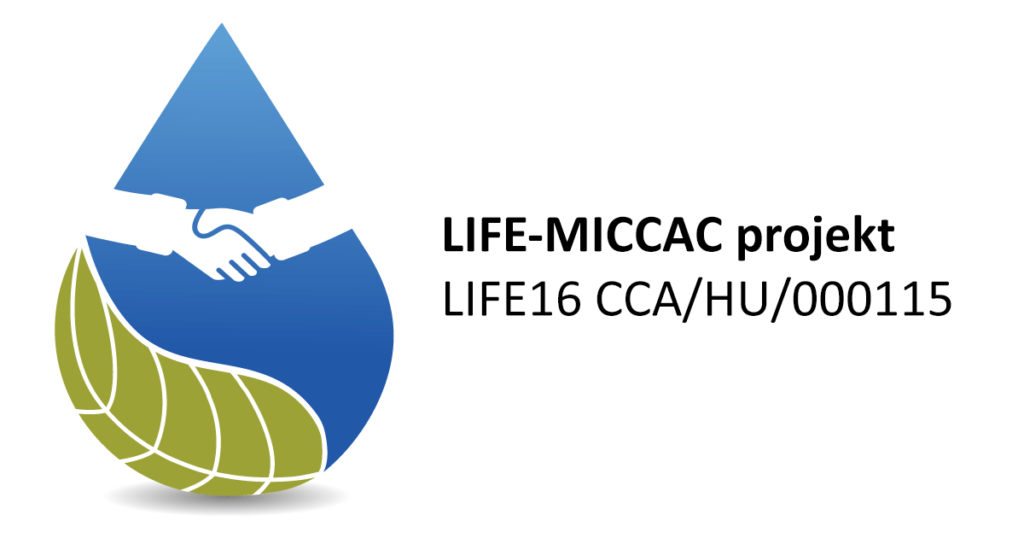 LIFE MICACC promotes Natural Water Retention Measures (NWRM) at the public, municipal and scientific level through various trainings, conferences, public events and publications. Besides theoretical sharing of knowledge and knowhow on NWRM, the project aims to implement these measures in 5 Hungarian pilot sites, namely in Bátya, Püspökszilágy, Rákócziújfalu, Ruzsa and Tiszatarján. All pilots realise different NWRM technologies so that municipalities of different geographical and environmental conditions can take examples from them (flat land, hilly land, sandy soil etc.).
Website: vizmegtartomegoldasok.bm.hu
Contact: Hercig Zsuzsanna
LIFE SOIL4LIFE

Soil4Life is a European project, co-financed by the LIFE programme, which aims to promote the sustainable use of soil as a strategic, limited and non-renewable resource. One of the main objectives of the project is the application of the FAO Voluntary Guidelines for Sustainable Soil Management, which will be adapted to national, regional and local contexts. The project also intends to provide information and support to land use planning by involving the agricultural world and professionals (agronomists, geologists, urban planners, surveyors and designers), and aims to raise the awareness of the European Institutions and the individual Member States on the need to enact adequate EU legislation to ensure soil protection and prevent soil degradation. Soil4Life is coordinated by Legambiente and sees the collaboration of the partners ISPRA, CIA Agricoltori Italiani, CCIVS (France), Crea, ERSAF, Politecnico di Milano, Comune di Roma and Zelena Istria (Croatia).
Sito Web : soil4life.eu
Contact person: Stefano Di Marco
LIFE METRO ADAPT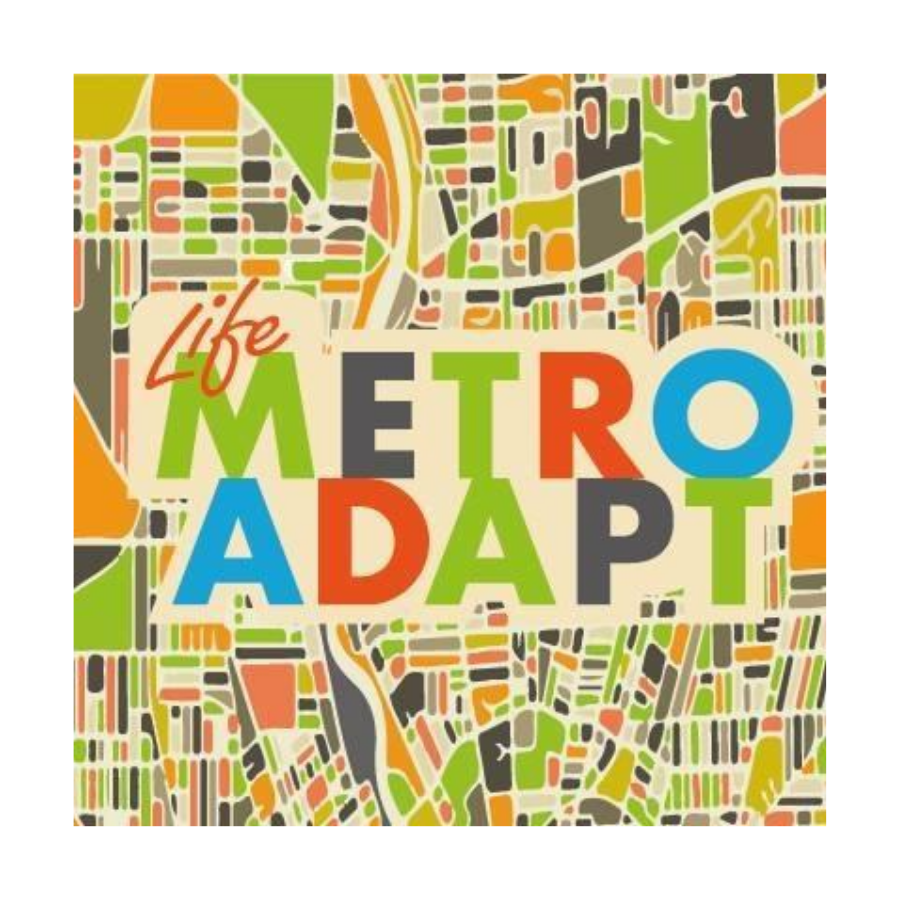 Metro Adapt is co-funded by the LIFE Programme of the European Union and it is aimed at mainstreaming climate change adaptation strategies in the Metropolitan Area of Milan. More specifically, the project aims at fostering the creation of a common well-structured governance related to climate change adaptation among the local authorities and produce tools that allow administrations to implement cost-effective climate change adaptation strategies and policies adapted to the local context.
Website: www.lifemetroadapt.eu
Contact person: Cinzia Davoli
LIFE ADAPTA BLUES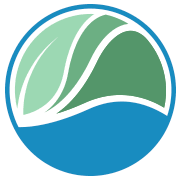 Coastal areas are particularly vulnerable to climate change (CC) due to their exposure to sea level rise (SLR) and to extreme weather events. Some estuarine ecosystems, such as saltmarshes, seagrass meadows and oyster reefs, protect coastal areas from erosion and flooding, by buffering water currents and wave energy and by adapting to sea level rise through sediment accretion and soil elevation. In addition, they support multiple other ecosystem services relevant for coastal communities, such as water quality maintenance, biodiversity and fisheries support, recreational and aesthetic values and carbon sequestration. The project LIFE Adapta Blues aims to support the integration of estuarine ecosystems conservation and restoration among Climate Change adaptation strategies in the European Atlantic coast by providing different technical tools and exploring potential financial mechanisms.
Website: www.lifeadaptablues.eu
Contact person: Jose Antonio Juanes De La Pea
LIFE SimetoRES

Contributes to increasing the resilience to climate change impacts in the urban areas within the Simeto Valley. The project is working to promote Blue-Green Infrastructures (BGIs) as best practices for the management of storm-water in a changing climate; to improve the knowledge of the local population and stakeholders on climate change adaptation and to stimulate the inclusion of BGIs into municipal regulations, within the framework of the Simeto River Agreement.
Sito Web: www.lifesimetores.it/
Contact person: Giovanni Francesco Ursino
LIFE INTEXT
INTensive-EXTensive innovative hybrid technologies for resource recovery from wastewater in small communities. A roadmap for sustainable wastewater treatment in small towns:
LIFE INTEXT project, led by Aqualia, brings a solution to the serious problems associated with wastewater treatment in small towns. In Spain, only 65% of municipalities with 2,000 to 10,000 inhabitants treat their wastewater correctly. An experimental plant has been designed during the first phase of the project and is currently being constructed in the facilities of Talavera de la Reina WWTP (Toledo, Spain). The Project is creating a technological platform where 16 innovative hybrid technologies for wastewater treatment and resource recovery in small communities will be developed and compared.
Website: www.life-intext.eu/en
Contact Person: Frank Rogalla
LIFE FRANCA

Flood Risk ANticipation and Communication in the Alps
LIFE FRANCA promotes flood risk anticipation and communication in the Alps.The main objective of LIFE FRANCA was to promote a culture of regional flood hazard anticipation and prevention in Trentino and the Alps through the analysis and modification of collective socio-cultural attitudes, decision-making practices and common perceptions of the environmental risks affecting the territory, realizing that complete safety cannot be guaranteed. The results of this pilot project can be transferable to other regions, as well as to other natural hazards connected with climate change.
Website: www.lifefranca.eu/en/
Contact: Roberto Poli
STONEWALLS4LIFE

The LIFE Stonewallsforlife project aims at repairing 6 hectares of terraces and 4.000 square meters of dry stone walls in the Cinque Terre National Park to improve agricultural production, to protect the territory and enhance the resilience against the effects of extreme meteorological events. The project also includes an important social aspect: the training of skilled workers in the laying and maintenance of dry stone walls, through didactical courses for migrants, unemployed people and disadvantaged categories, to ensure that this knowledge is preserved and passed on. The Cinque Terre National Park is the Coordinating Beneficiary of the project. The University of Genoa, Legambiente, ITRB Group, the Department of Barcelona as an international partner and the Manarola Foundation are part of the partnership.
Website: www.stonewalls4life.eu
Contact: Patrizio Scarpellini
LIFE URBAN GREEN

The cities of Rimini (Italy) and Krakow (Poland) analyzed nearly 90,000 of their urban trees by comparing location, species and age, ability to absorb climate-damaging CO2, and the amount of atmospheric particulate matter filtered by their leaves. This data – updated in real time per day and per year – and the results of the LIFE URBANGREEN project are now online.
The LIFE URBANGREEN project led by R3GIS based in northern Italy, aims at making the value of urban green spaces visible to citizens and increasing efficiency of maintenance activities through the GreenSpaces platform. The benefits that are being studied and quantified include the amount of particulate matter that trees filter out of the air and the amount of climate-damaging CO2 that is removed from the atmosphere. Cooling of the air in hot summer days by trees through transpiration and shading is also quantified and expressed in kWh of energy saved for cooling the same amount of air with an air conditioner. In Rimini 26,534 trees were analyzed for the services they provide to the city, in Krakow a total of 60,828 trees. The data is now available on the public portals for the cities of Rimini and Krakow. The two portals are part of a pilot project and are the first websites of this type developed in Europe. It is an attempt to make the ecosystem services provided by urban trees visible and to clearly state the importance of green spaces for climate change adaptation. Are you curious to know more? Here you find five videos that explain key tools developed by the LIFE URBANGREEN project in a nutshell. If you want to know more about the project, this document shows scientific results in detail as well as activities carried out step by step.
Sito Web: www.lifeurbangreen.eu
Contact: Paolo Viskanic
LIFE BAETULO

Climate change is happening and projected to continue. Our cities are constantly facing different impacts derived from climate change such as floods, heatwaves and storm surges among others, which not only cause significant economic and human losses but also pose challenges to urban living. LIFE BAETULO is a pilot project where a novel technology, an Integrated (and multi-hazard) Early Warning System, is applied for the first time in a city, in this case in Badalona (Spain), with the objective of reducing the exposure and vulnerability of citizens and other urban assets to climate-related hazards by providing anticipated information and alarms that allow taking preventive and response actions to minimize direct and indirect impacts and damages derived from climate change. Apart from an operational platform the project will implement a citizen's app informing the Badalona's inhabitants about the current and potential climate risks affecting the municipality and the actions they can take individually to decrease vulnerability to climate change and minimize impacts.
Website: life-baetulo.eu
Contact: Montse Martinez Puentes
LIFE in RUNOFF
The LIFE in RUNOFF Project aims to tackle frequent runoffs due to sudden heavy rainfall in a sustainable way.
Budapest's Hegyvidék district, one of the Hungarian capital's 23 municipalities, has launched a large-scale project aiming to help urban areas adapt to climate change by introducing innovative solutions for managing stormwater. An ambitious collaboration between other municipalities, NGOs and the private sector, the project is set to close in mid-2025.
The LIFE in RUNOFF project named "Mainstreaming climate change adaptation into urban planning by demonstrating public & private stormwater infrastructure" has started in June 2021, and is carried out by a partnership between Budapest 12th District Municipality (Hegyvidék) as lead partner, Budapest 7th District Municipality (Erzsébetváros), Budapest 18th District Municipality (Pestszentlőrinc-Pestszentimre), the City of Budapest, an NGO called Association of Climate Friendly Municipalities and the expert company Trinity Enviro.
Website: https://www.hegyvidek.hu
Contact: Zoltán Rózsa