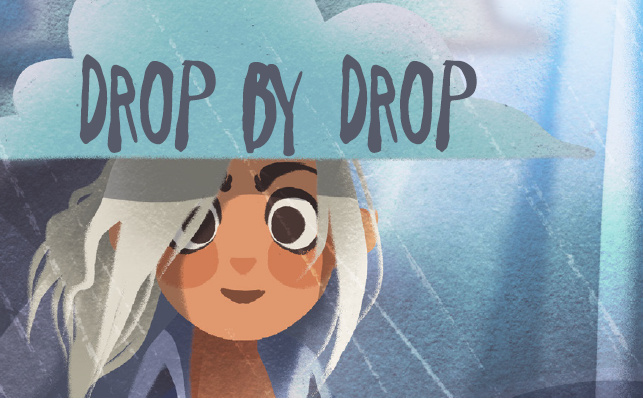 15 Oct 2020

The life beware project explains hydraulic resilience with the comic book "DROP BY DROP"

A teenager's dream can change the world for the better, benefitting the environment and urban livability. "Drop by Drop" is the engaging comic book addressed to both young people and adults, raising awareness about the role of each of us in promoting a sustainable development model leading to territorial resilience to climate change and hydraulic safety.

The main character is Thea Rossi, an introverted 15-year-old high school student, who suffers from antlophobia, the persistent fear of flooding. She often has nightmares, worsened by her parents' choice to pave their backyard, increasing the risk of flooding, thus making her fears even more realistic. Thea, endowed with a remarkable talent for art and a marked environmental sensitivity, draws on her notebook some solutions to transform rainwater from a problem to a precious resource.

With the help of a friend, Ole, who shares her values and believes in the effectiveness of her ideas, she will anonymously send her drawings and projects to the Mayor of the town. Listening to a news broadcast on the radio, Thea and her friend will soon discover that the Mayor has turned those simple drawings into concrete projects to be implemented in order to create useful solutions for the citizens and the environment.

The story, in which you may find many references to the path undertaken by the Municipalities of Santorso and Marano Vicentino within the LIFE BEWARE project, ends up with Thea, becoming a talented architect who will realize innovative projects to be applied both by public entities and by citizens themselves, simple measures that can transform rainwater from a problem to a precious resource, thus making urban areas and our homes more resilient to flood risk.

These solutions are suitable for the new seasonal cycles which sees the alternation of heavy rainfalls and long periods of drought. These phenomena are leading to more and more frequent floods and landslides, which are more dangerous in urban and rural areas affected by previous overbuilding and soil consumption, which compromised the effectiveness of the natural infiltration system of water into soil.

The virtuous practices implemented by the LIFE BEWARE Project provide, thanks to the involvement of individuals and communities, the possibility of adopting Natural Water Retention Measures such as rain gardens, water collection tanks, draining pavements, green roofs and so on.

For more information and contacts, the website www.lifebeware.eu and the e-mail address info@lifebeware.eu are available.

The comic strips were produced by Studio Cremasco with illustrations by Martina Antoni, translation by Giles Robinson and Alessandro Gorini and editing by Antonio De Martin, Chiara Spadaro, Marta Arosio and Francesco Bettella.