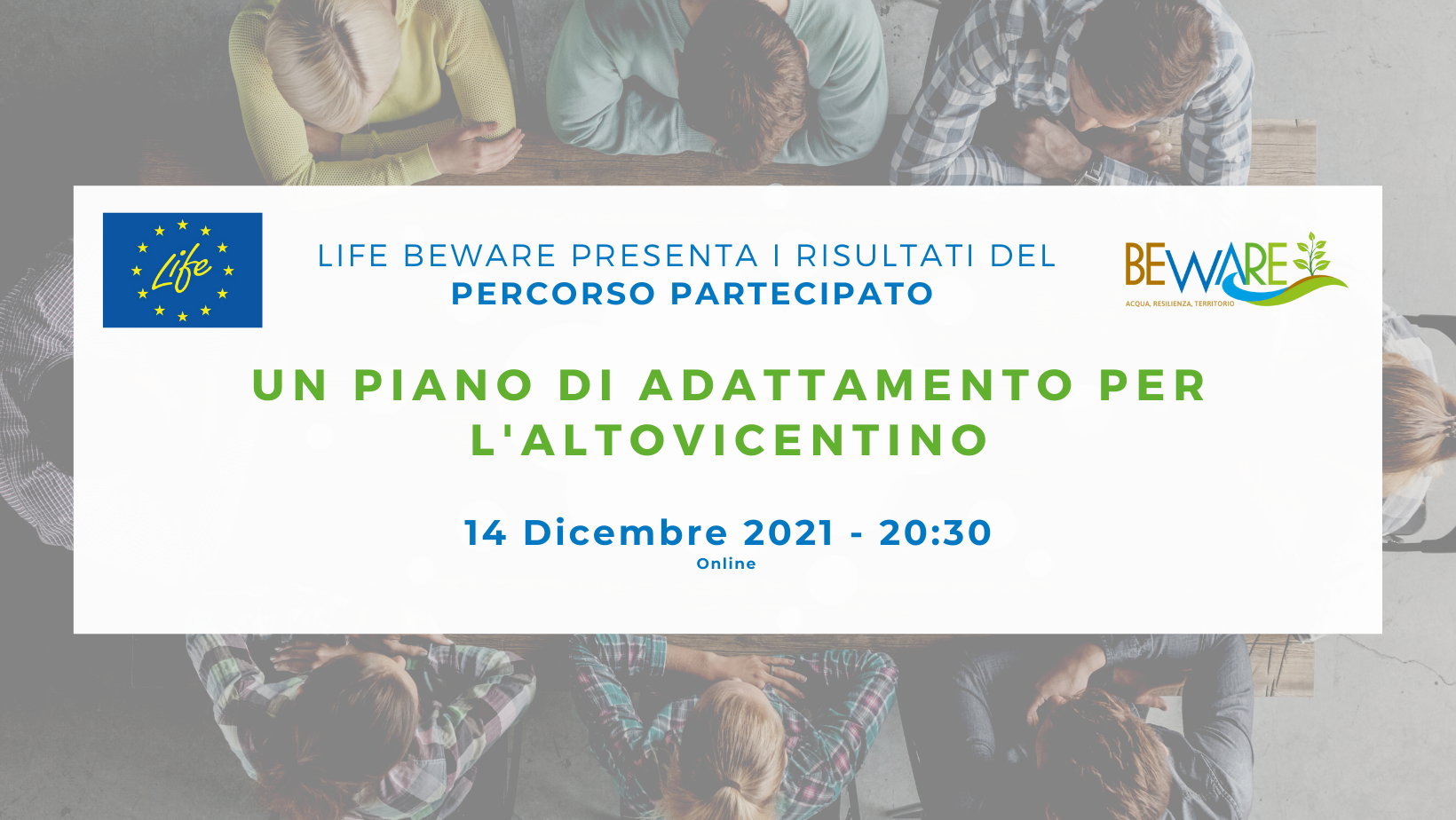 06 Dec 2021

LIFE Beware presents the results of the participated path: AltoVicentino Mayors Adapt Strategy

On the 14th of December 2021 at 8.30 p.m. the LIFE BEWARE project will present the result of the participatory path: The AltoVicentino Mayors Adapt Strategy.

The Climate Change Adaptation Plan is part of the activities of Life Beware, a project that aims to identify and promote actions to improve the resilience of the territory against intense meteorological events.

During the event, the path that led to this important final result will be outlined, where citizens, professionals and local administrations were actively involved!

The presentation event will be a unique opportunity to discuss the issue of climate change mitigation and adaptation, which involves all social groups.

The meeting, which will be held in Italian, will be free of charge and open to everyone. It will be held online on the Zoom platform, therefore registration for the event is required via the link https://bit.ly/BewarePAzione.