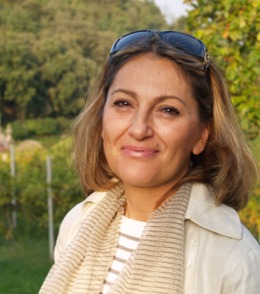 29 Jul 2020

A TALK WITH PROFESSOR LUCIA BORTOLINI ABOUT THE IMPORTANCE OF EDUCATING YOUNG AND VERY YOUNG PEOPLE ON THE ALTERATION OF THE NATURAL WATER CYCLE AND THE EFFECTS OF CLIMATE CHANGE

Professor Lucia Bortolini teaches "Irrigation and water management in green areas" at the School of Agriculture of the University of Padua. On Friday 29th of May 2020, Professor Lucia Bortolini gave a lecture at the "BEWARE Kids University", the virtual training initiative organized in the context of the LIFE BEWARE Project, which involved more than 500 children and teachers from the primary and secondary schools of Santorso and Marano Vicentino. The initiative represented a pilot experience in which the importance of educating young and very young people about the effects of urbanization and climate change on the natural water cycle has emerged. Given the largely positive feedback, the event will be replicated at the national level in the autumn.

Professor Bortolini, how exciting was it to give your lecture in front of a very different audience from your university students?

Actually, it was not the first time I lectured young and very young people. I had similar teaching experiences in the past within the "Kids University" organized by the University of Padua. Furthermore, when I was very young, I had the opportunity to teach to 13-14 years old high school students for several years. So, let's say that I am used to working with younger students. For me, however, it is always a thrill to teach to kids!

How did you manage to capture so well and for so long children's attention on such specific issues?

I really hope I succeeded! Working in the field of dissemination, especially about irrigation, I am used to very different audiences and, as a result, I have to adapt the content and teaching methods to those who attend my classes.

What were the topics that drew the attention the most?

I think the students were very interested in the theme of water and its cycle, getting to understand how fundamental this resource is and, as the title of the lesson itself mentions, knowing where "the drops of water go". But also, the theme of climate change, intense rainy events and their impact on our cities has certainly received attention.

Do you think that young people are more sensitive and even more aware of the ecological issues and environmental phenomena than in the past? Do you think it is important to talk about these issues to younger people?

Sensitivity needs to be created, that is why the role of both parents and teachers is important. Sensitivity to nature and the environment is inherent in people and therefore also in children. Clearly, this attention must be stimulated, and I do not see why we should not talk about these issues at this age. Children are extremely receptive, and at that age everything you sow bears important fruits in adulthood.

How do you evaluate the "BEWARE Kids University" experience?

It was particularly interesting because there was a larger (virtual) audience than the one we are used to hosting in university classrooms. In this way, we understood that it is possible to bring the message to a considerably larger number of people, in this case children and young people. The contact with University teachers is fundamental because people can learn from those who, in addition to teaching, also do research and can offer more in-depth and updated skills.

Do you plan to repeat your lecture?

Given the success of this first experience, it would certainly be interesting to replicate it with other students. I think it is important to teach such relevant topics to even the little ones. These initiatives also offer the possibility to inform and train teachers and perhaps families, thus succeeding in transferring this knowledge to an even wider audience.