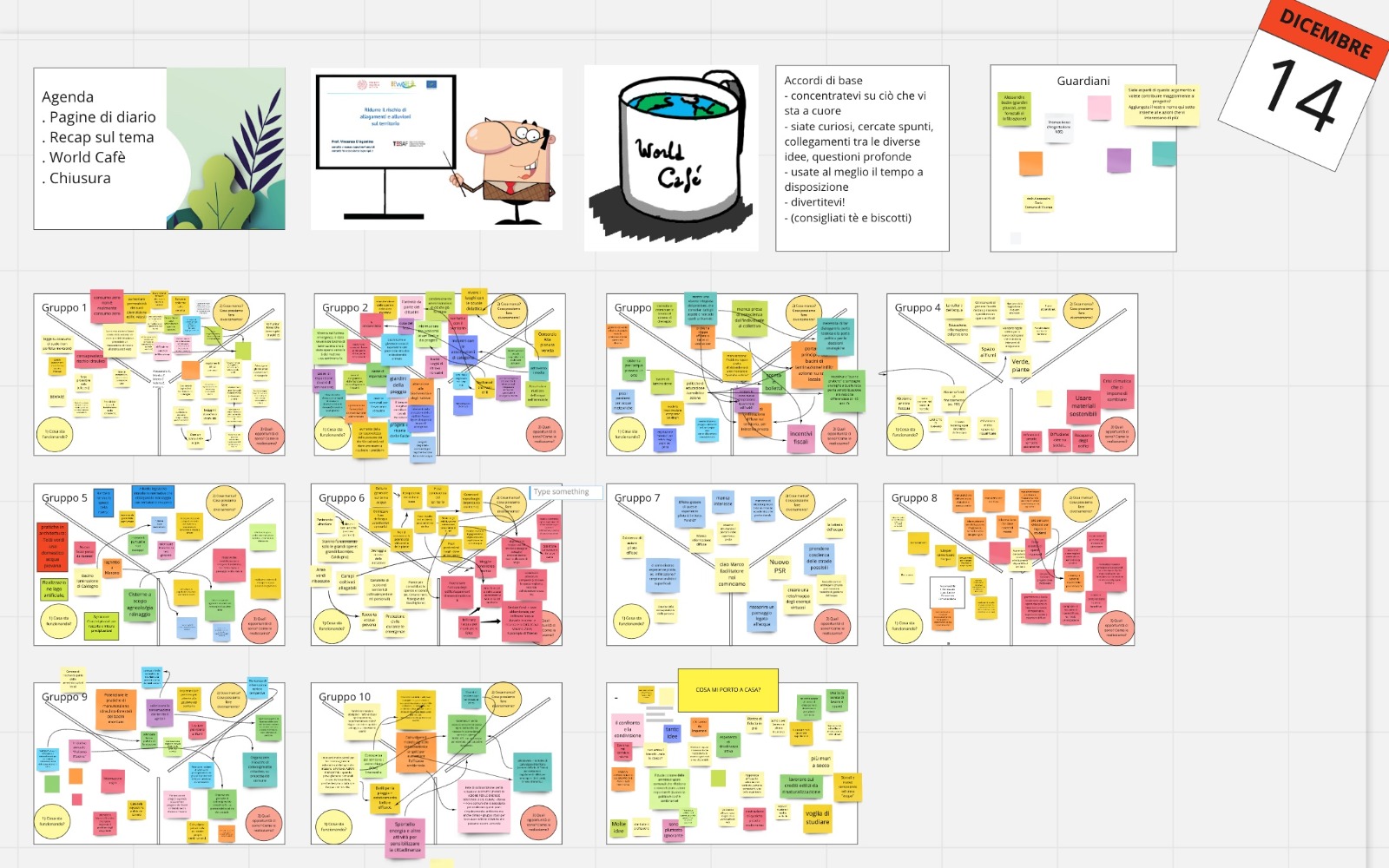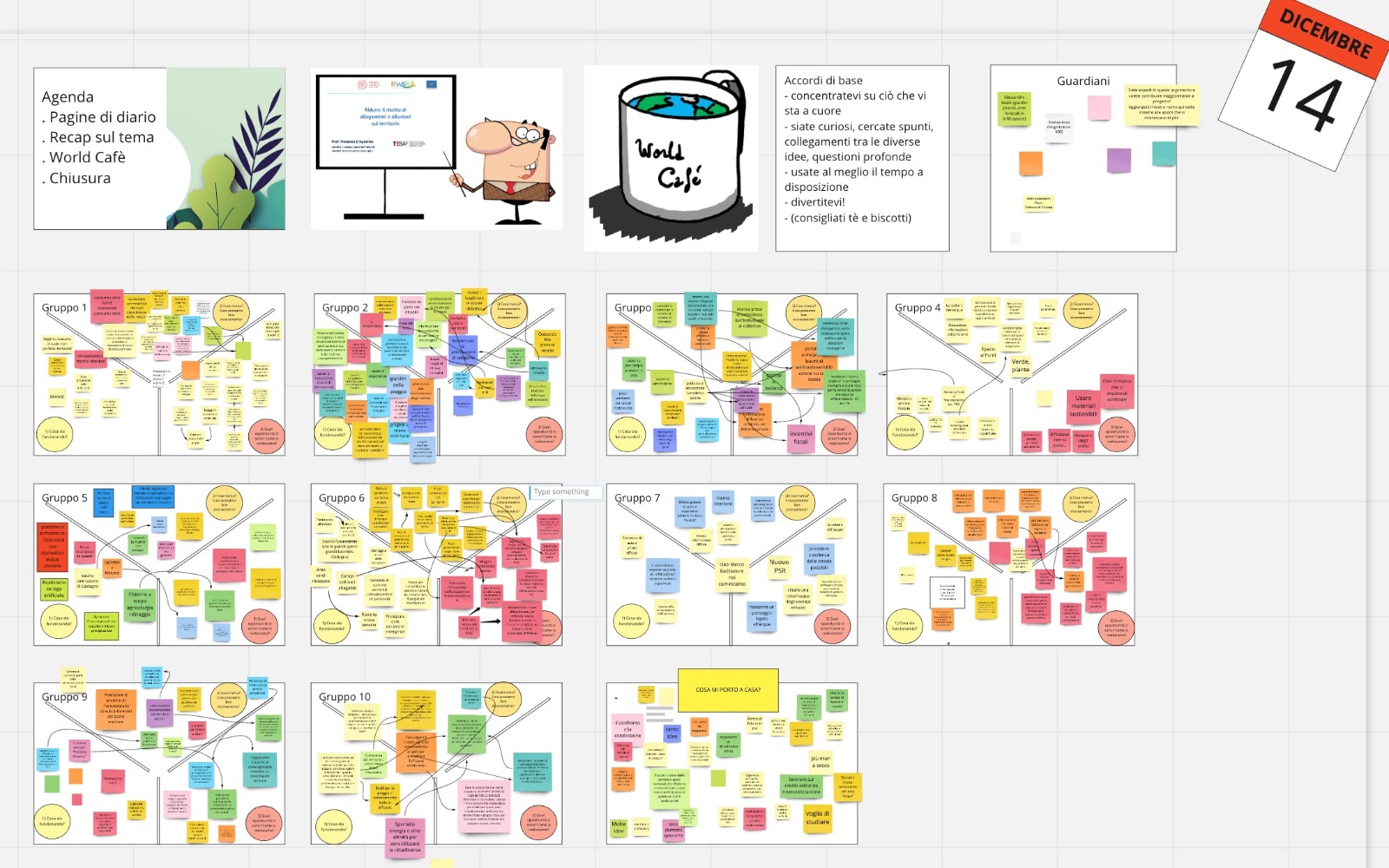 15 Mar 2021

The participatory process for the creation of the action plan for the climate in the Altovicentino region is succesfully heading towards its final phase

On November 2020, the LIFE BEWARE Project partners started an important participatory process directed to the Altovicentino citizens with the aim of commonly creating the Altovicentino Climate Adaptation Action Plan. The initiative has been a success both for the strong participation and for the remarkable involvement of experts who have shared their knowledge and experience with the attendees. The process started on November 30th and it is now heading towards the final phase with the meeting to be held on the 22nd of March.

The online meetings held so far addressed issues of utmost importance to achieve the goal of bringing together concrete and feasible proposals, for the implementation of actions and interventions to increase territorial resilience to climate change.

The chosen path began with the first introductory meeting "First steps to draw up an action plan for climate change" (November 30th 2020) – lecturer Giulio Pesenti Campagnoni, coordinator of the process and of the group of facilitators; to continue with "Reducing the risk of flooding in the area" (December 14th 2020) – lecturer Professor Vincenzo D'Agostino, director of the Department of Territory and Agro-Forestry Systems of the University of Padua; "Reducing soil consumption and impermeability" (January 11th 2021) – lecturer Marisa Fantin, architect and urban planner, former president of the Order of Architects of Vicenza and president of the Veneto section of the National Institute of Urban Planning; "Reduce CO2 emissions" (January 25th 2021) – lecturer: engineer Roberta Danese, Arpav official, the Regional Agency for Environmental Prevention and Protection of the Veneto Region; "Planning a resilient energy transition" (February 8th 2021) – lecturer energy engineer Marco Costa, expert in energy transition and sustainability at European level, with collaborations with AESS, Agency for Energy and Sustainable Development, and the Energy Desk of the Municipality of Santorso; "Promoting cultural change" (February 22nd 2021) – lecturer Giulio Pesenti Campagnoni, coordinator of the participatory process and of the group of facilitators; "Developing collaboration between administrations, bodies and civil society" (8 March 2021) – lecturer Giulio Pesenti Campagnoni.

In the second part of the meetings, the "participatory" phase of the process was implemented. Participants were divided into small groups, with the method of "World Café", and called to openly share their knowledge and proposals with the final aim to propose as many viable ideas as possible, that were collected and shared by the group of facilitators of the Project. The next and final event will be: "Creating strong and cohesive communities to the effects of climate change" (22 March 2021).

For further information, send an email to: participation@lifebeware.eu or send a message to the mobile phone number: 340.5784029 (Giulio Pesenti Campagnoni – facilitator of the process).